Avoiding Payment Fraud when Playing at Online Casinos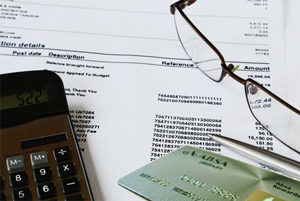 Recent issues involving online casino processors deducting small yet unauthorised amounts from player accounts at a certain casino group, led us to write this article on how to keep your finances safe when playing at online casinos and what to do if you notice unauthorised charges on your bank statements.
Be vigilant and monitor your statements
This is the first step in keeping your finances safe and secure is to monitor your credit card statements on an on-going basis. You should check every charge as small incremental charges may go unnoticed but can definitely add up over the long term.
Dodgy processors or scammers may also charge a small amount to determine whether or not it is detected and disputed and if it isn't, they may then attempt to charge an even larger amount.
Check the Payment Descriptors of Casinos
When charging a casino deposit on your card, the online casino's processor will use a specific descriptor. While a single casino may use up to 3 processors, the code will always appear at the end of your deposit. If you start to see something different you should question it with the casino immediately. They may simply have changed their processor, but it could also be a red flag and early warning sign of potential fraud, so always good to check.
Also, if you are new to a casino and it uses something strange like "1-800-Flowers" then you should be wary as the integrity of the casino may be questionable.
Always keep your Gambling bankroll separate from household funds
It is always a good idea to keep your gambling bankroll separate from your general household funds. It is also advisable to limit the payment amounts on a credit card to a relatively low amount. This ensures that if you do experience some kind of fraud, losses will be minimal and your entire household funds will not be vulnerable.
There are a number of alternative casino payment options that offer safe, convenient solutions for doing this, find out more here.
What to do if you notice unauthorised charges in any amount on your Credit Card:
If you have recently deposited at an online casino, and recognise the descriptor as originating from one of their processors, contact the casino in question immediately to query the charge.If the casino cannot offer a legitimate explanation, contact your bank immediately and enquire about the origin of the charge and inform them that this is an unauthorised transaction.It will then be up to you as to whether or not you want to cancel the card. It is always better to err on the side of caution and do so to keep yourself safe.
Remember that when it comes to purchasing anything online, whether clothing, products or playing at an online casino, caution and common sense should always be exercised. Rather take the time to check up on your accounts, than be sorry when you are the victim of fraud.