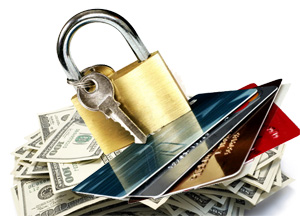 Possibly one of the most daunting things that a new player can face when playing online for the first time is having to fund their player account at a casino. Most of the uncertainty when it comes to making a deposit is the safety and security of one's personal banking details and funds while transacting online. Also, with the sheer variety of payment options available, it's difficult to know which ones to choose. After years of funding our own casino bankrolls and playing online, we have put together the following guide to help ensure that your casino experiences are safe and secure and all you have to worry about is having fun.
Deposit Options
While there are numerous payment options available to you at casinos, let's start off taking a look at the major ones available to you and how they work. Not only will this help you to choose the method that best suits you, but it will also give you a variety of choices should one of your preferred methods e.g. Credit Card be declined for some or other reason.
Credit and Debit Cards
Most casinos accept Visa, Master or Diners Club Credit cards as well as a variety of Debit Cards including Visa, Maestro, EntroPay and ClickandBuy (a Credit Card funded web wallet). You are able to fund your account using these by entering the details at the casino's cashier. Deposit amounts are usually limited by the casino (amounts vary from casino to casino). Also all transactions will show up on your credit/debit card statement but often casinos use a number of descriptors depending on their processors.
Web Wallets
Moneybookers
This is a safe, inexpensive and international payment service that allows real time deposits to be made by players anywhere in the world. All you need is an e-mail address to set up an account and deposits are made quickly and safely at any time.
Neteller
Neteller is an online wallet that allows you to make secure same day online payments and fund transfers. This wallet can be funded by your Credit Card or bank account. To fund your player account at a casino all you need to do is enter your Neteller account ids and the amount you wish to transfer and you'll be ready to play almost instantly. Probably one of the most popular virtual wallets on the web, although it must be said that charges are quite high and so transactions need to be managed carefully to ensure that these are kept under control. A great thing about Neteller is that it often runs promotions with online casinos which means you'll benefit from added bonuses and free spins when using this deposit option.
Click2Pay
Click2Pay is another online wallet that is quick and easy to use while still being extremely safe. It allows you to deposit, transfer and withdraw money to and from you casino accounts and can be funded by Debit and Credit Cards, ACH, Bank Wire and other convenient deposit methods. This virtual wallet is a fast, reliable and confidential payment method that allows you to make deposits in real time.
Prepay Cards
Think "pay as you play", Ukash is a cash voucher that is easy and safe to use when playing online. These can be purchased at Ukash merchants across the United Kingdom.
Money Transfer
Should you wish you transfer funds from your personal bank account to your casino account, you can do so quoting your player account number as your reference. This is a quick, easy and safe way of funding your account if you do online banking.
Checks
eCheck (electronic check) is available to US and Canadian bank account holders. It is a Payment Service which allows you to make secure deposits directly to your casino player account in real time.
Withdrawal options
In most instances, one can withdraw funds from your casino account to the methods by which you deposited, the casino will usually refund to the method by which you deposit or, they may give you an option for this. Alternatively, on larger amounts, they may elect to send a cheque or split the amount between your original deposit method and cheque. However, the casino support staff will contact you prior to issuing funds.
Safety and Security
When it comes to safety and security, all reputable casinos make use of P128-bit SSL (Secure Socket Layer) Digital Encryption systems (or similar) to protect the details of your transactions over the Internet. This is the Internet security standard for online transactions as demanded by major financial institutions, nevertheless, make sure that this kind of encryption is in place to ensure your peace of mind. However, should you still not feel at ease about giving your credit card or any other payment details out over the Internet most professionally run properties will allow you to submit them via fax or toll free telephone. In addition to this, casinos also make use of professional payment processors who make use of highly encrypted systems which allows them to process secure payments, both on and offline, globally.