How to keep your computer safe when playing online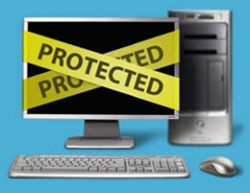 When playing at casinos online, the last thing that you want to gamble with is the safety and security of your personal information and financial details. You always need to have this in mind and there are a number of things that you can do to protect yourself from identity theft and hacking of your accounts.
While general internet safety guidelines should always be followed, like having anti-virus software installed on your compute and never clicking on suspicious links in e-mails or answering any kind of phishing type e-mails, there are also some specific guidelines that you should follow if you play online on a regular basis. As part of our player security guide, we have listed them below.
Before signing up at an online casino or sportsbook, create an e-mail account that is only used for gambling related correspondence. Ensure that the password for your online casino e-mail account is different from any other passwords that you may use for any other accounts etc. This will keep your casino accounts separate from your general e-mail address which is more likely to be widely used and could be a target for hackers. In having a separate account for casinos, hackers will not have access to your casino account and online payment information should your general account ever get hacked.
When setting up an online casino player account, use a unique username and password that is not used for anything else. If you sign up at multiple casinos, have multiple usernames and passwords. This will ensure that if someone ever does discover your details for one online casino, they will not be able to access your accounts at others.
Finally, always ensure that you run a full system scan on your computer on a weekly basis to check for viruses and key loggers. You should also change your passwords every month or so. If you haven't gambled for a long time and don't intend to play for a while, it may be advisable to de-activate your casino account. Contact support and make it clear that you may want to re-activate it again in future and they will assist you.
If someone else logs into your account without you knowing while it is deactivated you will receive an e-mail to confirm re-activation and this will be an early warning that you either need to change your password or close your account completely.
These are just a few easy precautions and steps that you can take to ensure your safety and peace of mind when gambling online.