Biggest Online Progressive Slots Wins
Which online progressive slots payout the biggest jackpots most often? How much was the largest online progressive jackpot win?
These two questions are something that most progressive slots fans want answers to! After all, everyone is always trying to find out whether or not there is a secret to which game to play and whether or not they can really win as big online as they can in land based casinos.
Here we'll answer those questions and take a look at the highest paying Online Progressive Jackpot Slots.
Highest Paying Online Progressive Jackpot Slot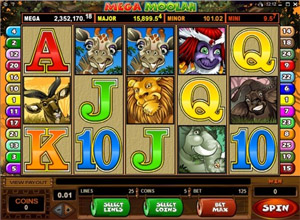 Will you be the next millionaire?
Play Mega Moolah now!
Mega Moolah is the highest paying online progressive slot and is known as the millionaire maker in casino circles due to the fact that it makes more millionaires than any other progressive slot online.
In October 2015 Mega Moolah paid out its highest ever jackpot, a whopping €17.879million (£13.2 million), making a name for itself in the Guinness Book of World Records for the largest ever online jackpot win. The lucky winner was Jon Heywood from Crewe, Cheshire in the UK who played just 25p at Betway Online Casino to win.
Mega Moolah is also responsible for awarding the largest mobile progressive jackpot to date. This win took place in June 2014 and paid out a massive $3.9 million to Gabriel M who played the slot on his mobile device.
Runner-up for the highest paying Progressives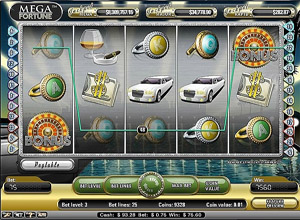 Play Mega Fortune at Betsafe Casino
Hot on the heels of Mega Moolah, NetEnt's Mega Fortune Progressive slot also awards some of the web's largest jackpots.
This slots biggest ever payout occurred in 2013 and was a massive €17.861 million, which is just shy of the Mega Moolah record amount. It was awarded to a Finnish player who chose to remain anonymous and at the time.
Mega Fortune also made one lucky Norwegian player €11.7 million richer in recent years, for the third highest recorded jackpot win in online casino history.
While the odds of winning progressive jackpots are relatively low, that doesn't mean that no one ever wins, and if these are the types of slots that you enjoy playing then you may one day be the next name listed on the records list.